The Bookbyte Blog
Why Textbooks are Actually Bargains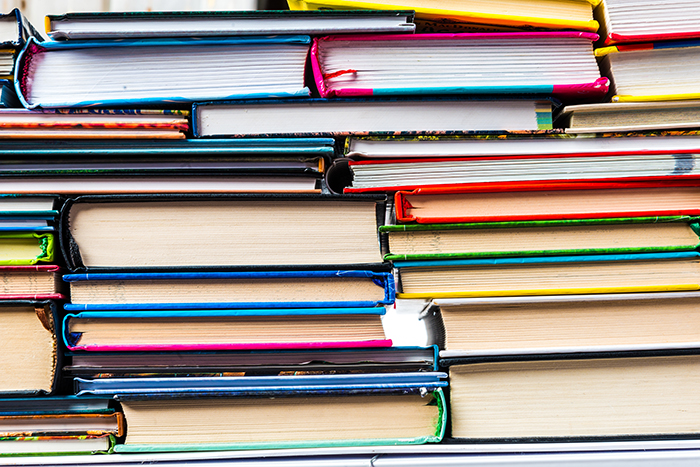 The following was written by our own Ben Zoon, a talented Bookbyte employee and avid reader.


---


Ah, the start of the term, when countless shiny new textbooks are traded to college students in exchange for an arm and a leg. Meanwhile, last term's books are being sold back for what seems like pennies on the dollar (unless you're selling back to Bookbyte). It's amazing how frequently textbooks get "updated" to new editions and seem to depreciate overnight. What then happens to all the old editions? They magically transform into some of the greatest bargains of our time!

Many modern college textbooks, especially the popular ones, are true works of art when you think about it. They're overflowing with helpful pictures, diagrams, and charts. The text is written by some of the brightest educators in the country, whose passion truly shows through in their work. While I did my assigned reading in college, I would often find myself leafing forward a few chapters and marveling at the sheer quantity of blood, sweat, and tears that must have gone into producing it all.


In fact, I would go as far as to say that college textbooks are simply the best way to teach yourself a new subject. Like me, you can probably point to classes that you wanted to take in college but never got the chance. Or that you did take and wished you'd paid better attention! However, the textbooks for these classes are still out there and can be had for dirt cheap. Does the 13th edition cost $165 used? Gulp. How about the 11th edition? I'll bet it goes for under $10, less than the cost of a new paperback. And I'll bet the content is really similar to the latest edition.

Let's try it right now (prices are accurate as of 1/12/15):

Campbell Biology, 10th edition: $135 used; 8th edition: $10 used

Psychology by Myers, 10th edition: $100 used; 8th edition: $5 used

Literature by Kennedy, 12th edition: $71 used; 11th edition: $8 used

Economics by McConnell, 20th edition: $182 used; 18th edition; $5 used

You get the idea. The bottom line is that you don't need expensive classes or fancy online subscriptions or educational software to get a solid foundation of understanding about a subject. You just need $10 for a glossy, high-quality textbook and some time to sit and read it. Maybe do some of the exercises on your own (Don't worry, they won't be graded!). I have a couple such books that I'm working through right now, and I'm learning new things on every page.

More good news! Surprise, surprise, Bookbyte sells used books! I would recommend heading over to Bookbyte and finding a good textbook on your subject of interest (remember to look an edition or two back). You might be surprised how low our price is. You might be able to afford the book and your favorite Starbucks drink to go along with it. Now that's a bargain!