The Bookbyte Blog
To Walk or Not to Walk on Graduation Day?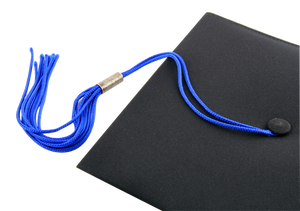 When it's time to graduate, while you're sitting there sweating through your academic robes in the summer sun, you'll start to listen to the names of your class (or department, depending on how your school does it), anticipating friends' names so you can cheer a little louder.

The odds are pretty good that you won't hear at least one name you expect to. Some people just plain don't want to walk.

While the majority of you probably wouldn't even consider skipping, a number of your classmates have no interest whatsoever in attending graduation. A few of them might even take off as soon as finals are complete. Justifications will vary. Some will say they're just sick of school and can't wait to get out of here. Some will be taking off out of obligation to their vacation plans (that they easily could've scheduled later in the first place). But whatever the argument, the people who don't want to walk simply don't see much value in pomp and circumstance.

And that's totally valid. If you're one of the minority that would rather just take off as soon as you've completed your last final, then, by all means, take off. If the ceremony isn't for you, then it isn't for you. No need to feel guilty about it.

That being said remember that only about 10% of the ceremony is actually intended for you and the rest of the graduating class. The rest is for your families. So before you make any rash decisions about skipping, run it by your parents, siblings, grandparents... whoever plans on coming. And defer to their judgment. Just as you only get one chance to walk, your family only gets one chance to see you walk.