The Bookbyte Blog
Soft Skills and Why They're Important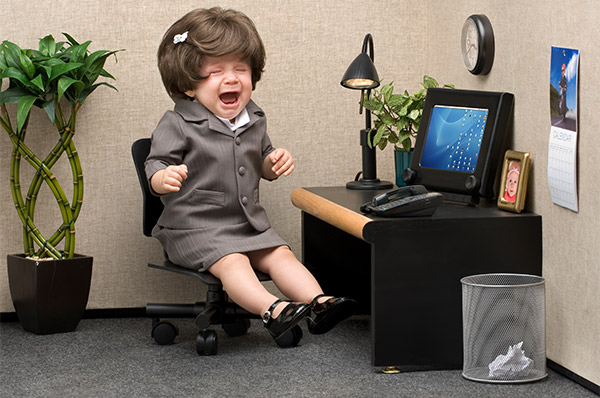 By now, you've probably heard about the importance of soft skills. But it's good to stress just how important they are. When applying for a job, soft skills will be what set two equally qualified candidates apart. They are the end game.
Soft skills are what employers look for in an ideal candidate and there's a good chance you didn't receive any soft skills training in college. (Psychology in the Workplace helps but it covers only a couple of soft skills.) Let's quickly go over both hard skills and soft skills so we're all up to speed.
What are hard skills?
Hard skills are learned abilities or skill sets that are directly applicable to your chosen vocation—being more technical in nature. They are easy to measure and easier to master (for most). Are you proficient with Microsoft Office? Can you whip up a pretty spreadsheet or have you ever balanced a ledger? Can you send a fax? Do you know how to operate a printer? If you answered yes to any of these questions, you possess some of the most basic of hard skills. More advanced hard skills include computer-aided drafting, data analysis, proficiency in creative software such as Abobe Creative Cloud, computer programming, practicing medicine, landing a spacecraft, etc.
So how will employers know you have the right hard skills? Well, usually a degree or vocational certificate, combined with relevant experience is strong enough evidence you have the required hard skills. But, that's not necessarily enough to make you stand out from others. Employers are looking for candidates that aren't just robots or cogs in the machine (excuse the cliché). They want to hire someone who is approachable, works well within a team, provides sensible solutions and communicates effectively (at the very least).
To help illustrate the point here, let's use an analogy.* Have you ever known someone that's really book smart but totally lacks common sense, conversation skills, good intuition, or street smarts? (I'm guessing, yes.) Being book smart would be having the hard skills. Common sense, conversational skills, good intuition, and street smarts would be the missing soft skills. Hopefully, that helps put things in perspective. Now, let's look at soft skills.
*Disclaimer: this is only an analogy and it does not necessarily represent either type of skills.
What are soft skills?
Soft skills are more about the person, their attitude and personal attributes—being more subjective in nature. They are more difficult to gauge than hard skills. They are the skills that allow people to form good professional relationships and navigate their day-to-day challenges with finesse. Effective communication, emotional intelligence, active listening, diplomacy, leadership, decision-making, and taking personal initiative are all highly-desirable soft skills.
Some people naturally possess a lot of soft skills because of their upbringing in a demanding environment. But for most, soft skills are still something to be desired. If you don't feel good about your soft skills, what can be done? How are you going to gain an edge over the competition? Well good news, with the increasing demand from employers, many institutions are now forming specialized soft skills training classes. A good majority of these classes require in-person attendance but there is also an increasing amount of MOOC (Massive Open Online Course) platforms now expanding their course offerings to include soft skills training. If you look at courses offered on Coursera, you'll see they break down soft skills into smaller chunks and focus on each one in different courses. Here are some examples:
Communication skills
Teamwork skills
Mastering Tough Subjects
Career Success
Presentation skills
Successful Negotiation
Leadership Skills
Coaching Skills
If you are looking for a more affordable option, Lynda.com has a 12-hour course that is more digestible. Here is what it covers:
Achieving Your Goals
Building Resilience
Getting Things Done
Critical Thinking
Teamwork Foundations
Connecting with Peers in the Workplace
Communication Foundations
Building Trust
Effective Listening
Creativity Bootcamp
If you decide to go with either Lynda or Coursera, they both make it easy to post your certificate of course completion to your LinkedIn professional profile, which can help showcase your soft skills experience and place you in an employer's "likely candidates" short list.
There are many more options out there for soft skills training so do some research and see what best fits your personal needs. Your schooling has taught you the valuable hard skills you need, but make sure you don't stop short of building and improving your soft skills. Share this blog with any friends or family you suspect are only "book smart". 😊