The Bookbyte Blog
$1 = 10 Meals
Now, more than ever, food banks throughout America need help feeding those who are most impacted by COVID-19. Bookbyte is stepping up and taking action by partnering with Feeding America® to donate $1 for every buyback order received from now until June 31st, 2020. Together, with your help, we can get food to those who need it most.
Sell textbooks to help >
Scary-Good Halloween Dorm Decorations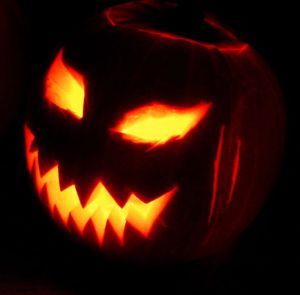 Halloween is just around the corner - time to make some mischief in your living quarters with spooky decorations! Whether you like black ravens and lace cobwebs or gruesome zombies and body parts, there's plenty of easy (and cheap) ways to make your dorm room to die for in time for Halloween.
Take a stab at decorating your dorm room or apartment with these inspiring ideas we've collected below, and visit our
Halloween Pinterest board
for more cool ideas.
Painted Pumpkins
This is a good one for students who might not have the time to carve up a pumpkin (and for those who don't want to have to deal with all the messy goop and seeds inside). From lace and glitter to paint and faux jewels, there are a million witchy ways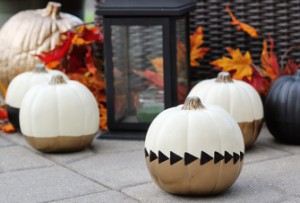 to deck out your pumpkin without lifting a carving knife. Also, if you decorate the outside, you don't have to worry about the pumpkins rotting in your dorm room.
Wicked Wreaths

Whip up a wicked-cool wreath for your wall, window, or door. Make a green monster from tulle and googly eyes or create a spider-web wreath crawling with creepers! Using caution tape is a good way to add some character to your room when you're short on time.
Caution Tape Wreath
Green Monster Wreath
Spider Web Wreath
Enter-If-You-Dare Doors
These defrightfully fun doors are perfect for standing out in your residence hall! Get creative with construction paper and streamers to give your dorm door a costume, like a mummy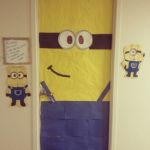 or Despicable Me minion. Or get a creepy door decoration from a store that sells Halloween party supplies for a cool Halloween door without the work.
Sinster Window Scenes
If you don't have a lot of space to work with (and we know how tiny dorm rooms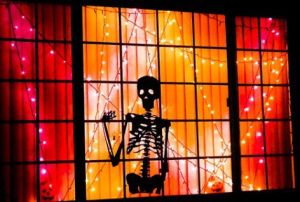 can be), use the windows of your room! These creepy creatures are easy to make with construction paper, and you can get creative with monsters and spooks or keep it simple with black cats and skeletons. Add some string lights to give your window creatures more character!
Sinster Green Window Shadows
Skeleton Window Silhouette
Spooky Window Monsters
Eerie Mood Lighting
Cast spooky shadows with candles! Make a couple cute mummies with tea light holders or empty jars, or add some lace for an easy touch of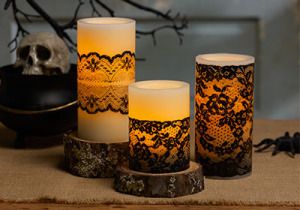 gothic charm. If you want to get really creative, make your own spooky votive holders with packing tape transfers. And with so many battery-operated tea lights and pillar candles available, you don't have to worry about burning your dorm room down.
Packing-Tape Transfer Candle Holders
------
What about you? Any spooky decorating plans for your room?