The Bookbyte Blog
Ray Bradbury Loved and Hated the Future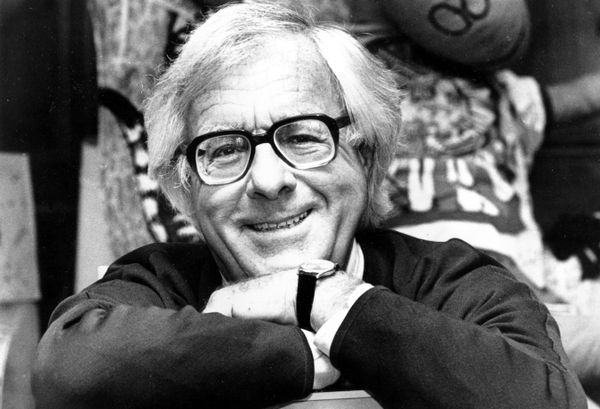 Last week, legendary science fiction author Ray Bradbury passed away at the age of 91. If you've only read one of his books, it was probably Fahrenheit 451, but if you read more, they'd probably include Something Wicked This Way Comes or a few of the hundreds of short stories he published in his lifetime, such as There Will Come Soft Rains. Or maybe you'd be more familiar with the screenplays he wrote for The Twilight Zone and Alfred Hitchcock Presents.

To say he was an influential writer is a pretty massive understatement. It would be better to say that he bridged the gap between classic and modern science fiction. He was equally comfortable with the wildly imaginative (strongly influenced by a childhood full of L. Frank Baum, H.G. Wells, and Edgar Rice Burroughs) as the psychological and personal. He wrote apocalyptic and dystopian fiction, pure fantasy, noir, dark comedy, and sometimes two or three of these at the same time.

Last year, Ray Bradbury made a few headlines when he finally agreed to let Fahrenheit 451 be distributed as an ebook. He was on a long hold-out against the technology, saying:
Those aren't books. You can't hold a computer in your hand like you can a book. A computer does not smell. There are two perfumes to a book. If a book is new, it smells great. If a book is old, it smells even better. It smells like ancient Egypt. A book has got to smell. You have to hold it in your hands and pray to it. You put it in your pocket and you walk with it. And it stays with you forever. But the computer doesn't do that for you. I'm sorry.

To be honest, I'm a little confused about his complaint against portability, when that's exactly what ebooks are supposed to offer. And I've also never understood why "smell" always comes up as an argument about ebooks. (I guess because it's the sense closely associated with memory.) But I'm not criticizing Bradbury or his viewpoint at all. If I ever make it to 91, I'm going to hate whatever fancy new garbage inventions my grandkids come up with.

What's important to take away from the story is that Bradbury felt there were certain more intimate aspects of human interaction that couldn't be replaced by technology, as much as the technology was going to try. You can see that viewpoint running through all of his books. There Will Come Soft Rains tells the story of the gadgets in an automated household running through all their daily motions long after the human inhabitants have died. Fahrenheit 451 includes a subplot about protagonist Guy Montag's wife, who's addicted to a wall-size interactive television, which provides her with a virtual version of a social life. That's a powerful image, probably even more so today in a world with social media sites and video games that primarily serve as social settings, such as Second Life or World of Warcraft.

(As an aside, director Frank Darabont has long been saying he wants to release an updated film version of Fahrenheit 451. If it ever gets made, I wonder if those sorts of details from the book will be updated for a modern view of the future.)

But while it's easy to think of Bradbury's prescient fiction as condemning future tech and attitudes, that's really not the case. He was critiquing, not condemning. No one who becomes a science fiction writer can be a complete technophobe. Bradbury clearly loved the promise of exploration that came with the future. Shortly before he died, he even stated that he wants his remains to be entombed on Mars. (And proving how much he wasn't intimidated or threatened by new technology, he said this on a podcast.)
I want to be buried on Mars. I don't want to be the first live person to arrive there. It'll be too late. But I want to be the first dead person that gets there. I want to arrive in a Campbell's soup can.

Anytime Bradbury did express caution about technology, whether through his fiction or through interviews, the theme was always the same. There's never any reason to be afraid of progress. We should just always be aware of the weaknesses of human nature. Another great quote:
I'm not afraid of machines. I don't think the robots are taking over. I think the men who play with toys have taken over. And if we don't take the toys out of their hands, we're fools.

Bradbury both loved and hated the future and that conflict is precisely what made him such a brilliant writer. His voice was perfectly poised between excitement and trepidation. He was fascinated with the creations of humanity's progress and terrified of how they could be twisted and exploited.