The Bookbyte Blog
Ethiopian Kids Go From Illiterate to Hackers in 5 Months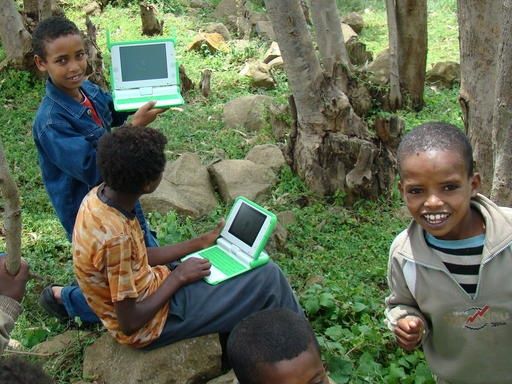 Photo courtesy of the One Laptop Per Child Wiki.

Kids are smart. Much, much smarter than we give them credit for. Most kids have an inherent curiosity, a craving for knowledge and a greater patience with the learning process than most adults. And curiosity is the most powerful force in education.

That was the hope of the non-profit OLPC (One Laptop Per Child) project, an organization that provides educational resources to kids in the poorest communities. For this particular project, they shipped a box full of Android tablets to a rural village in Ethiopia. The town was illiterate. The kids had no concept of written language. Yet they were suddenly gifted a box of English-language tablets. No instructions, no instructor, just a powerful device.

The old axiom tells us that teaching a man to fish is better than giving him a fish. But what about giving the man a fishing pole? OLPC wanted to see how well these kids would perform if they simply had access to better tools. Would the kids' curiosity be enough?

The answer was yes, but to a much greater degree than anyone expected. These kids went from having never seen the printed word to accessing hidden and disabled features on the tablet in months.

It's an amazing story, but kind of a bittersweet one. There is limitless potential inside kids who haven't yet had access to education and millions more who will never have access to education. There aren't many causes as noble as providing that access.

For more information on OLPC, visit laptop.org.