The Bookbyte Blog
$1 = 10 Meals
Now, more than ever, food banks throughout America need help feeding those who are most impacted by COVID-19. Bookbyte is stepping up and taking action by partnering with Feeding America® to donate $1 for every buyback order received from now until June 31st, 2020. Together, with your help, we can get food to those who need it most.
Sell textbooks to help >
Creative Coffee-Flavored Foods for Caffeine Fanatics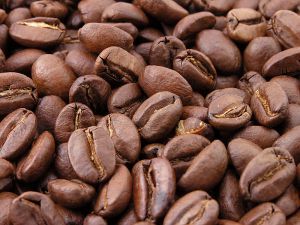 Written by Andrea Waldron


Rocket fuel, joe, dirt, mud, java, brew, go juice, battery acid, morning jolt, liquid energy - whatever you call it, it's the addiction of choice for most of us. In the US alone, coffee is the second most popular drink after water, and the second most traded product in the world (the first is oil).

If coffee was an intergalactic alien bent on taking over Earth, it would have already assimilated into our culture and be moving into the world domination phase of its plan. And we would let it because, for many of us, waking up without a steaming mug of java juice sounds as good as getting a root canal on a roller coaster. But if you're tired of just drinking your coffee, you're in luck! Many companies have been experimenting with caffeinated foods and other weird coffee-flavored combinations.

With that in mind, here's some creative (and weird) java munchies to entice your taste buds.




Coffee Cup Flan - Make this yummy flan dessert in oven-safe coffee mugs for a sweet treat on the go.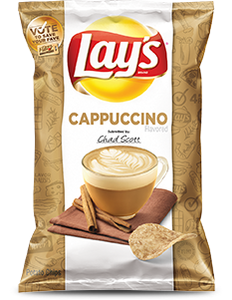 Cappuccino Lays - These chips are competing to become the newest potato chip flavor in Lay's Do Us A Flavor competition. Unfortunately there's no actual coffee in the ingredients, so no caffeine boost. (The contest is still going on if you want to vote!)

Vegan Espresso Brownies - These no-bake brownies would be an awesome morning pick-me-up. Just buy chopped walnuts and almonds to get around using a food processor.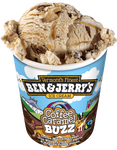 Ben & Jerry's Coffee Caramel Buzz - Creamy coffee-flavored ice cream with crunchy toffee pieces and whiskey caramel swirls? *insert Homer drooling noises*

Firelit Coffee Liqueur - This particular artisan blends cold-brewed coffee with two different brandies (distilled from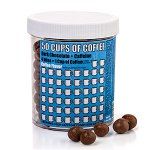 Chardonnay and coffee grounds). Whatever caffeine is in a cocktail made with this alcohol may not be enough to keep you on your feet - it's 60-proof!

50 Cups of Coffee Tub o' Caffeinated Candy - Four of these little chocolate-coffee candies has 100 mg of caffeine - as much as one cup of coffee!

Coca-Cola Blak - In an effort to entice customers away from Starbucks, Coca-Cola tried to get in on the coffee craze with this version of Coke that doubled the amount of caffeine found in a regular bottle of Coca-Cola with a slight coffee flavor. It quickly bombed and was discontinued, but you can still find a couple bottles on eBay.

What about you? Have you seen or tried any weird coffee-flavored concoctions?