The Bookbyte Blog
$1 = 10 Meals
Now, more than ever, food banks throughout America need help feeding those who are most impacted by COVID-19. Bookbyte is stepping up and taking action by partnering with Feeding America® to donate $1 for every buyback order received from now until June 31st, 2020. Together, with your help, we can get food to those who need it most.
Sell textbooks to help >
Bookbyte's Definition of a Damaged Textbook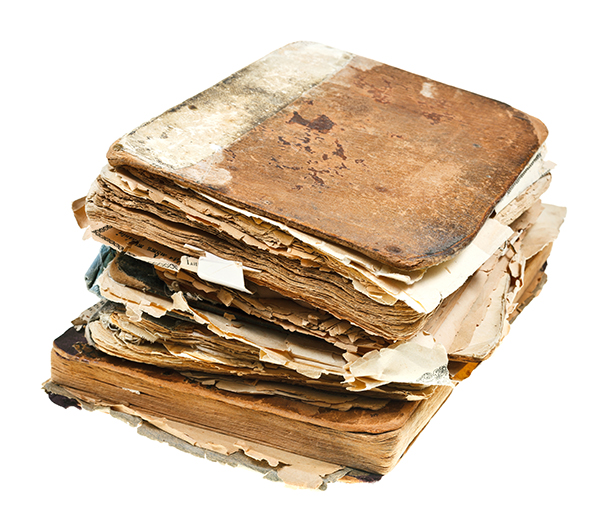 Unsure if your textbook is in good enough shape to be sold to Bookbyte? This blog will give you a better idea of what we consider to be a damaged textbook in non-resalable condition.
First, let's review what our buyback policy considers to be a non-resalable or damaged textbook:
"Non-resalable textbooks have excessive writing, highlighting, or other markings on over 75% of the pages; missing covers, damaged covers and/or binding; numerous torn pages; excessive odor; mold; obscured text or illegible text; or severe staining or water damage covering more than a 1/3 of the page and spanning more than 1/3 of the book; missing pages or stuck-together pages; or books that are deemed inauthentic or a replica."
Okay, let's look at some examples of damaged textbooks in non-resalable condition.
Below, is a textbook with excessive writing: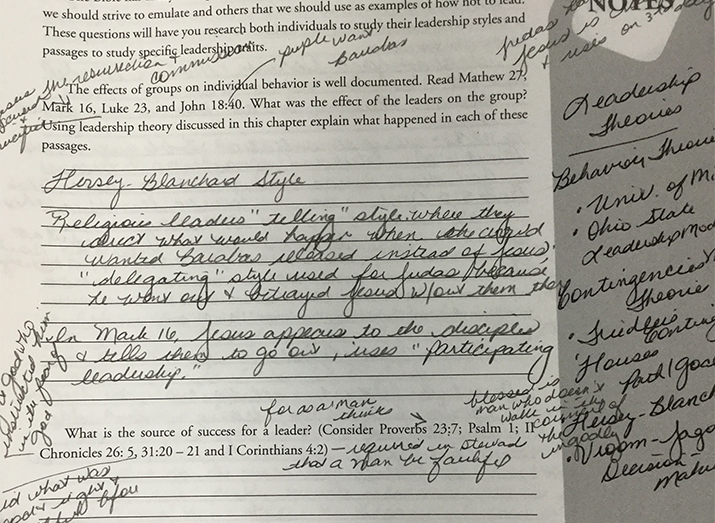 Here are some books with a damaged cover and/or binding:
A book with torn pages: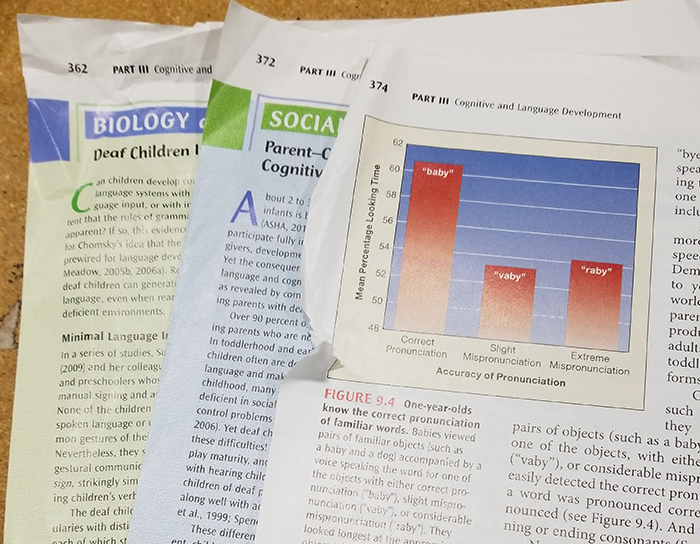 A book with excessive odor and mold: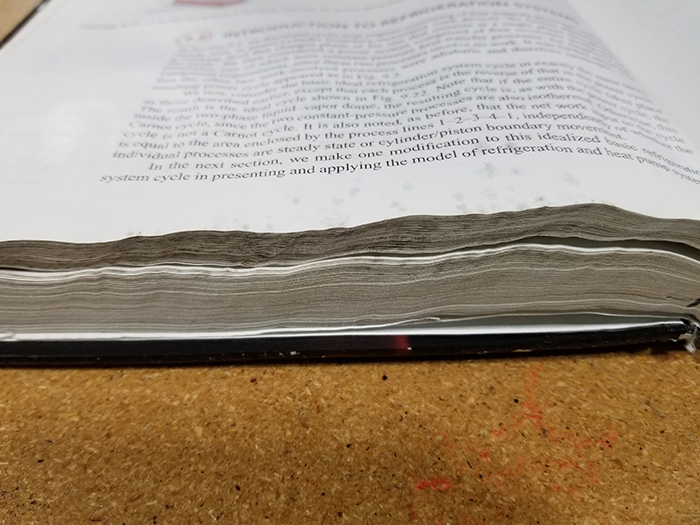 Books with severe staining or water damage: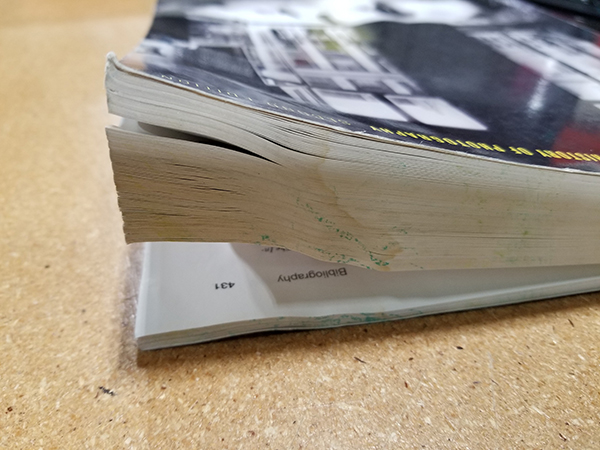 Bookbyte considers all of the above examples to be damaged textbooks in non-resalable condition. If your book's condition is as bad as any of these examples, it will be rejected and recycled if sent to us. We don't want this to happen to any of our customers, so please take heed.
One last note: If your textbook originally came with an access code, the code needs to be unused and included with the shipment. A textbook that arrives with a missing or used access code will be rejected and recycled—unless the textbook has freestanding value without the access code (chances are, it will not).
Continue to part 4 of Bookbyte's Art of the Textbook Sale: How Do I Ship My Textbook?