The Bookbyte Blog
Bookbyte Contests -- The Best Winter Storm Photos #NemoPicsBB
Over the weekend, Winter Storm Nemo smashed into the east coast, dumping over 30 inches of snow on New England. I used to live there, so I know that when
those
states are canceling classes because of inclement weather, things have gotten
real.
To the students who spent the weekend buried in, we want to see the photos you took while making the most of the winter storm. That means photos of :
...or whatever other more creative things you can think of.
The Prizes
Winner gets a $20 Walmart gift card. We'll post all of our favorites on the blog.
How to submit
We're taking submissions in two ways. For the people who have Twitter, send us a link to the uploaded photo with this hashtag: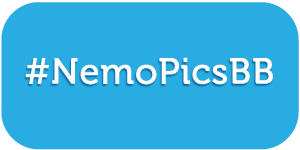 ...or if you don't have a Twitter account, you can just send an email to
promotions@bookbyte.com
Please DON'T send us:


other people's photos you pulled off Tumblr, Pinterest, Reddit, or wherever


photos you pulled off a CNN slideshow


satellite imagery (unless you own a private satellite, then go nuts)


We're thinking about doing these sorts of contests regularly, so even if you're warm and happy in Southern California right now, let us know with an email or a comment that you'd be interested in participating in future contests. After all, more interested people means bigger prizes.