The Bookbyte Blog
Are Easier Graduation Requirements Dumbing Down College?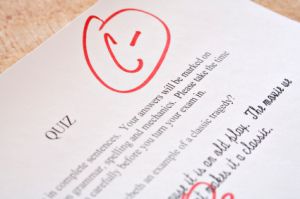 A recent article by the independent education journal The Hechinger Report discussed the troubling trend of cutting back on credits and removing core requirements by many major universities. Sometimes it's because students graduating from those programs are "low-productive." Sometimes it's because politicians want to cut back on the tax dollars going to public universities. Sometimes it's because university administrations want better graduation rates.

The trend has naturally led to some harsh words from the academics whose programs are threatened. Boston College's Karen Arnold calls colleges of the near future "Walmarts of higher education." Western Connecticut State University's Steven Ward calls it "McDonaldization." Same idea.


The main conceit of the article is that colleges and universities are trying to look for short-term fixes to increase graduation rates by decreasing the quality of education. While that's definitely a problem, I'd argue that the real problem is with the motivation (increasing graduation rates) not with the means (removing core requirements, speeding up the time until graduation, and allowing more classes to be taken online).

Maybe the problem isn't the administrations trying to make their institution look good. Maybe it's a deeper problem with the world having an increasingly non-sustainable idea of what college should be like. Not everybody can afford to commit four full-time years to be a student. Not everybody needs to study physics or history or art after the age of 18. Higher education isn't, and shouldn't be, standardized the same as K-12.

People absolutely should pursue some form of higher education, but we as a society need to accept the fact that this will (and should) look different for different people. That won't always include a bachelor's degree, or in some cases, any kind of degree. As we've pointed out on this blog before, it's better to drop out than to never try. Maybe graduation rates just aren't a very good indicator of the overall quality of education.