The Bookbyte Blog
7 Lucky Looks for St. Patrick's Day
in College Life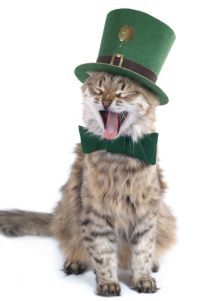 St. Patrick's Day will be here before you know it. Instead of wearing green socks like you did last year, show off your Irish side with some fashionably fun accessories. Don't worry, we've found some easy ways to go green. From college-themed green garb to a lucky rainbow look, here are 7 outfit ideas to take your St. Patrick's Day from boring to blarney -- because everyone is a wee bit Irish on St. Paddy's Day!






College-themed St. Patrick's Day Gear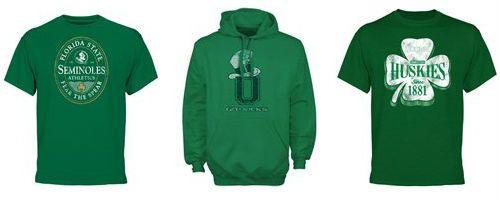 Source: www.fanatics.com
Show off your St. Paddy's spirit and school pride with a mash-up of your school logo or mascot with a shamrock or leprechaun hat!
Leprechaun Drinking Buddy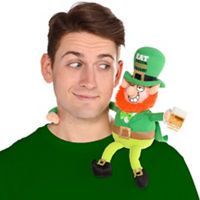 Source: www.partycity.com
This plush leprechaun is the perfect wingman—instead of a pot o' gold, he's holding a mug o' beer! Sit him on your shoulder as a surefire conversation starter at St. Patrick's Day parties.
Irish Flag Morphsuit
Source: www.morphsuits.com
Flaunt your shamrockin' spirit in an over-the-top look featuring the stripes of the Irish flag. Don't worry, you can still imbibe your favorite green beverages while wearing it -- the website says you can still see and drink out of the full-face mask.
Rainbow Dress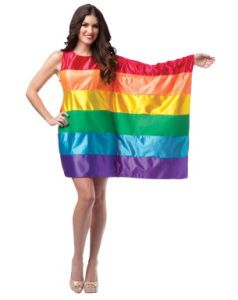 Source: www.spirithalloween.com
Don't be afraid to stray away from an all-green ensemble. Show off your colorful personality as a lucky rainbow. Carry around a pot of gold (coins) for extra fun!
Green Beer Purse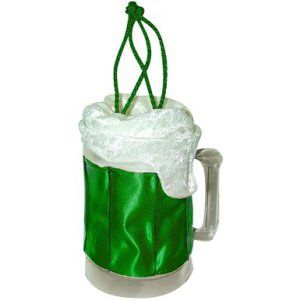 Source: www.spencersonline.com
If you want to keep your look a little more simple, rock a wee bit o' green with a fun accessory like this green beer purse.
St. Patrick's Day Viking Hat
Source: www.partycity.com
Just like Guinness and Bailey's, St. Patrick's Day goes with...vikings? You're sure to get laughs with this outlandish mash-up of green, ginger braids, and viking helmet.
St. Patrick's Day Sunstaches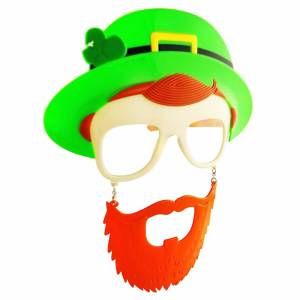 Source: www.sunstaches.com
Here's another silly and easy way to add some leprechaun to your look. These sunstaches come with an attached beard that hangs down around your mouth, with a green bowler cap on top. St. Patrick's Day outfit: done.