The Bookbyte Blog
5 Ways to Save Money During Spring Break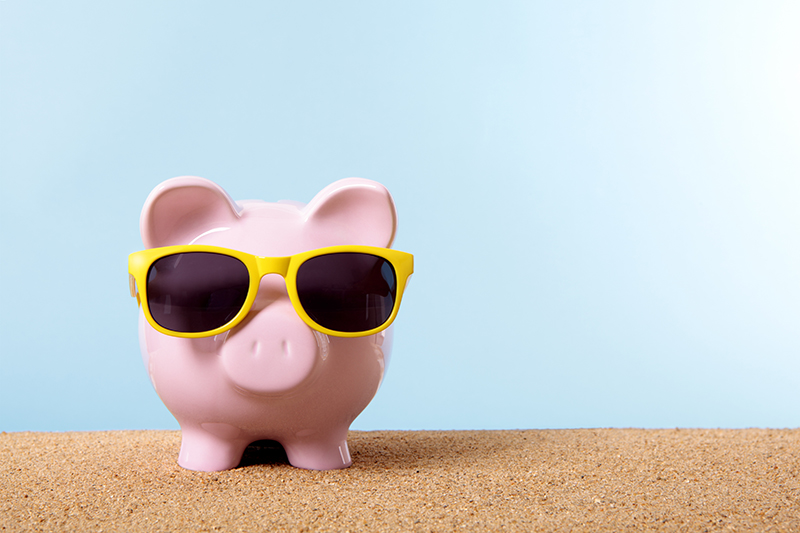 The following is a guest post written by Carl Berry. Berry is a financial writer who covers tips and tricks for saving money on travel, college expenses, and everyday items.
***

This winter has brought some of the worst weather in recent memory. If you've been bombarded with snow, ice, and sub-zero winds -- or even if you're just tired of hearing about them -- you can find some much-needed mental respite by sitting down and planning your spring break. However, before you start booking your tickets and packing your bags, be sure to start off on the right foot financially. You're more than likely to graduate with a hefty student loan balance, which means that the better you manage your money during your college years, the easier it's going to be to establish yourself after you don the cap and gown. Here are five ways to save money during your spring break.


1. Start Researching Airfares Now

Whether you're going to Cancun, Daytona Beach, or somewhere in between, start researching airfares now. Use travel aggregator websites such as Kayak or BookingBuddy where you can receive updates on sales and discounted prices. To truly maximize your savings, book through Priceline's Name Your Own Price program. You won't necessarily know your carrier or flight time until you book, and you may have to deal with a layover, but you can save a lot of money by going this route.
2. Book Your Hotel Room Strategically

Snagging a beachfront hotel room in Ft. Lauderdale sounds great, but it's also expensive. Instead, book a room at a hotel a few blocks away from the water. A short walk is a small price to pay for significant savings. If you're traveling with friends, split a room. Often you can add an additional cot for a small fee. Lots of hotels offer beach-view rooms at a premium. Don't take the bait. Book a cheaper room and save your cash. You're not there to look at the sand, you're there to walk on it.
3. Couch Surf

You could score free digs by checking out a website like Couchsurfing. Create a profile, enter the city you're visiting, and search the free places to stay. You may not have total privacy and, again, the location may not be ideal, but you can't argue with free lodging. If that's a bit extreme for you, try Airbnb, which allows you to book shared rooms, rooms within an apartment or home, or an entirely private home. Depending on the properties available, you could score a pretty good deal.
4. Consider a Non-Traditional Destination

Cancun, Ft. Lauderdale, and South Beach are all classic, go-to spring break destinations - and because of that, they're pricey. A beach is a beach, though, and by going with a non-traditional option, you can still get all the perks of a vacation with less of a drain on your finances. Plenty of college students travel to Tampa, Clearwater, and Charleston or Myrtle Beach in South Carolina to enjoy Spring Break. Costs across the board are generally cheaper at these destinations, so you save on transportation, food, drink, and accommodation.
5. Eat and Commute on the Cheap

Once you decide on your destination, get creative with your travels. Pack your own lunches and drinks for the beach and either walk or rent a bike for an inexpensive way to get around. Cab rides and rental cars, not to mention beachfront seafood restaurants, go a long way toward making your getaway more expensive.
Conclusion

Now that we've talked about ways to save money during spring break, here are a few ways you shouldn't. Never throw a beach towel over your shoulder or slip a pair of shades on and walk out of a retail store. Similarly, when eating at restaurants during busy times, it's neither funny nor cool to jet on your tab. Plus, it's illegal. These businesses wait all year long for high-season, and you're doing serious damage to their bottom line by stealing. And, if you get caught, you could end up in jail and have to pay for an attorney to straighten out the mess. Do the right research and planning before your trip, and you won't be tempted to save money by doing anything immoral.

What plans do you have for spring break?