The Bookbyte Blog
3 Steps to Success as an English Major
The biggest problem with liberal arts degrees, particularly English, is the assumptions people make about them.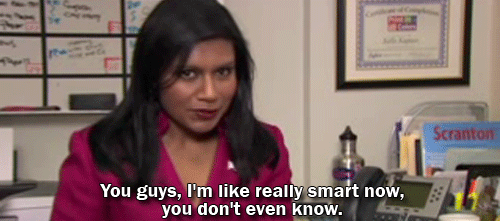 The average unemployment rate across all majors is about 8% for fresh graduates, and for most English majors it's around 9%. That's about smack-dab in the middle of the pack for anything that's not a hard science like physics or pre-med. So, English majors aren't really that much worse off than everybody else in the long run. Unfortunately most employers view English majors as risky hires, because they don't have other experience.

To combat that assumption, you need an and.

As in, a teacher has an English degree and experience in education, or a marketing spokesperson has an English degree and marketing experience, or a technical writer has an English degree and technical knowhow.

Because of the prejudices against English degrees, if you don't have your and experience, employers will assume you don't know how to do the job.

That means as a student pursuing an English major, you have some steps to take to overcome the assumptions and succeed.


Identify Your Dream Job (And How To Get There)

Whether you want to be an award-winning author, a copywriter, or a social media guru, being good at writing is unfortunately not good enough. For every field you're going to look at, you'll need some kind of additional experience to give you the leg up. If you want to write the dialogue for video games, you might want to gain experience coding, or writing plays that are dialogue focused. Identify your dream job and break it into 'experience parts' that you can go and learn. It'll give you some handy career goals and it'll make you a more desirable job candidate.

If you don't have experience on top of your writing skill, you'll miss out on your dream job.


You should look at your degree and your value from the perspective of an employer. An English major is much more hireable if they have secondary experience, whether that be a job at Starbucks or a stint as a newspaper reporter. Though your heart and soul may be in poetry, you need something besides "published poet" if you want to get a job as anything else.

Understanding your value to a company, instead of hoping someone sees you for the bright spark of literary brilliance that you are, is going to save you a lot of heartache.

Examine your resume with a critical eye and come up with a realistic way to show your experience to employers.


Or, since you're probably still in college, an internship. Internships and part-time jobs look great on your resume and they give you real, applicable experience to talk about in a job interview. Pretty much every business needs to hire someone who knows their way around a word-processor; all you need to do is convince them that it's you. The easiest way to do that is to say "I already have experience that relates to this, plus I'm an excellent writer."

If you follow these action steps as an English major, you'll be in the 91% who get jobs after college, instead of the 9. Everybody needs to hire an English major, they just don't know it yet. Go and prove it to them.



https://cew.georgetown.edu/wp-content/uploads/2014/11/Unemployment.Final_.update1.pdf