The Bookbyte Blog
The 10 Essential Soft Skills List: 7 – Work Ethic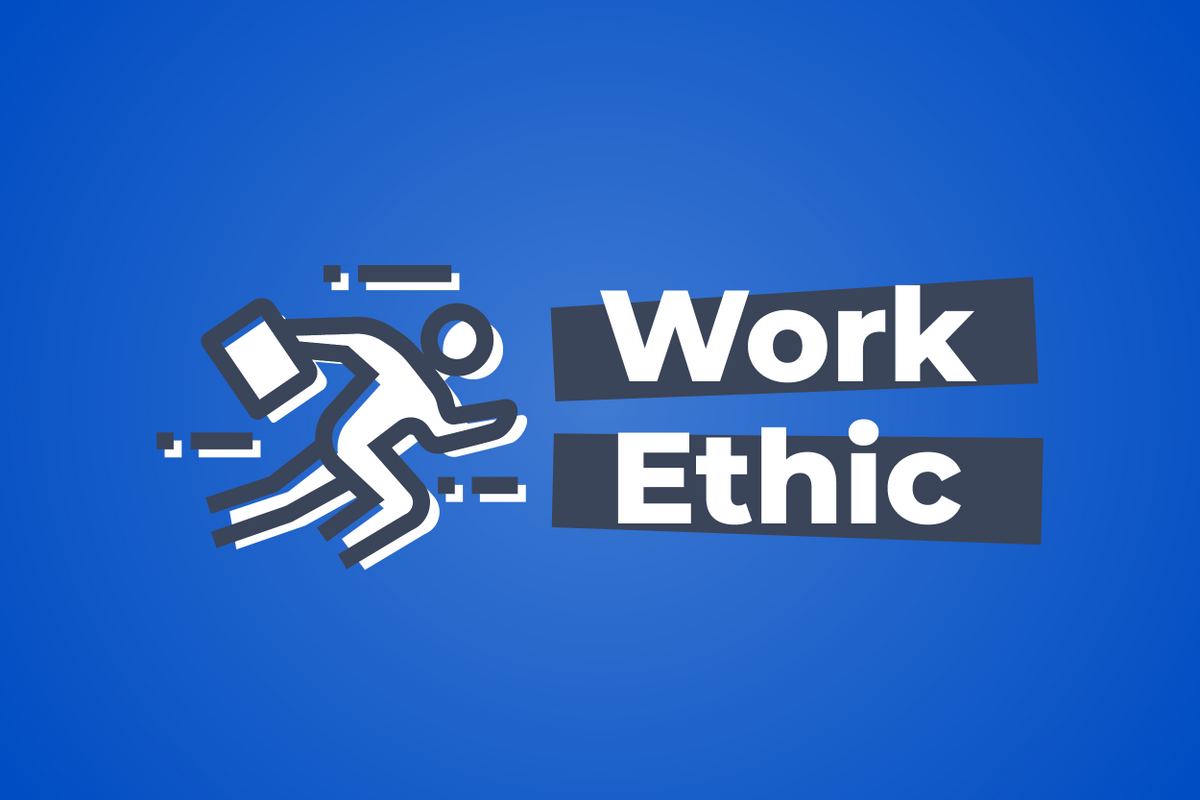 We've all heard of this soft skill and there are many of us who already understand its intrinsic value in life. Being able to appreciate the journey as much as the destination and knowing that a mountain climbed is a mountain conquered. A standard reached is a new bar set...and so on...What's as important is how highly coveted this soft skill is by employers and successful people alike. Let's dig into work ethic and learn exactly what it is, how you can improve it, and how to demonstrate your own strong work ethic.
What is work ethic?
Summed up, work ethic is an actionable belief and mindset that hard work, dedication, and commitment pays off—personally and professionally. It is an optimistic outlook and a positive attitude towards challenge and resilience towards adversity. It is taking ownership of any work and believing that when you produce your best, most complete work; you invest in yourself; and you present your best self at all times it will culminate into great fulfillment for you and those counting on you.
Why is having a good work ethic so important for employers?
Finding candidates who are passionate about their career and excited to make improving the bottom line for a company—in any aptitude—their personal responsibility helps a company improve and reach its goals. At the same time, these hardworking employees help raise the bar for the rest of the team.
Qualities that make for a good work ethic
Dedication and commitment
Dedicated employees prioritize their work and keep their heads down until it's done. Removing distraction and giving 100% effort throughout the course of a project is often easier said than done but it's a telltale sign of a committed employee. Taking on- or off-the-job training opportunities to advance your knowledge also exhibits your dedication and commitment to the job and your career.
Dependability and accountability
An employee who manages their work well by consistently finishing on time, with attention to detail, and is always punctual is someone who can be counted on when it matters most. They exhibit great follow-through and can be trusted to deliver whenever needed. This same type of employee will take ownership of their work and that includes owning up to their mistakes and being accountable for any work contributions (or lack thereof).
Self-discipline
Staying on task and avoiding distraction is just one small part of practicing self-discipline. Holding yourself and your work to a higher standard is another piece. Not being driven by emotion and remaining professional is yet another.
Self-motivation
An individual with a good work ethic has ambition and drive. These forces accel a person to reach goals through hard work and commitment. Their ambition comes from the intrinsic value associated with a certain outcome and the personal drive comes from their positive outlook or mindset. According to SkillsYouNeed, research shows a direct correlation between self-motivated people and success.
Self-improvement
People with a good work ethic understand that personal betterment is needed to break through career plateaus and further your professional efficacy. Whether working towards career advancement or enriching your personal life, these people believe learning is lifelong and wisdom is immeasurable.
How you can improve your work ethic
Take on more challenging projects and tasks
Get yourself acquainted with hard work and learn to appreciate it. To become better you must always be challenged. Consider creating a healthy competition between you and maybe another employee you perceive to be the hardest worker. What are they doing that sets them apart? How can you do the same just as well or better?
Seek professional development
The best investment you can make is in yourself. Increasing your worth and know-how—whether it be through educational videos & tutorials on YouTube, paid online courses, or in-person night classes—helps you do your job better and it shows your employer that you're committed to continued career development and mastery.
Set goals
By setting goals, you are giving yourself something to work towards. You're also exhibiting a growth mindset and hunger for knowledge and experience. Just make sure to keep your goals realistic and obtainable. Consider breaking bigger goals down into smaller ones to keep from being discouraged.
Practice good time management
Simply put, time is money—your employer's money to be exact. If you don't already, consider making daily/weekly to-do lists and learn how to prioritize work items on that list. If you have trouble with prioritization, consider using a priority matrix template which categorizes work by urgency and importance using four quadrants.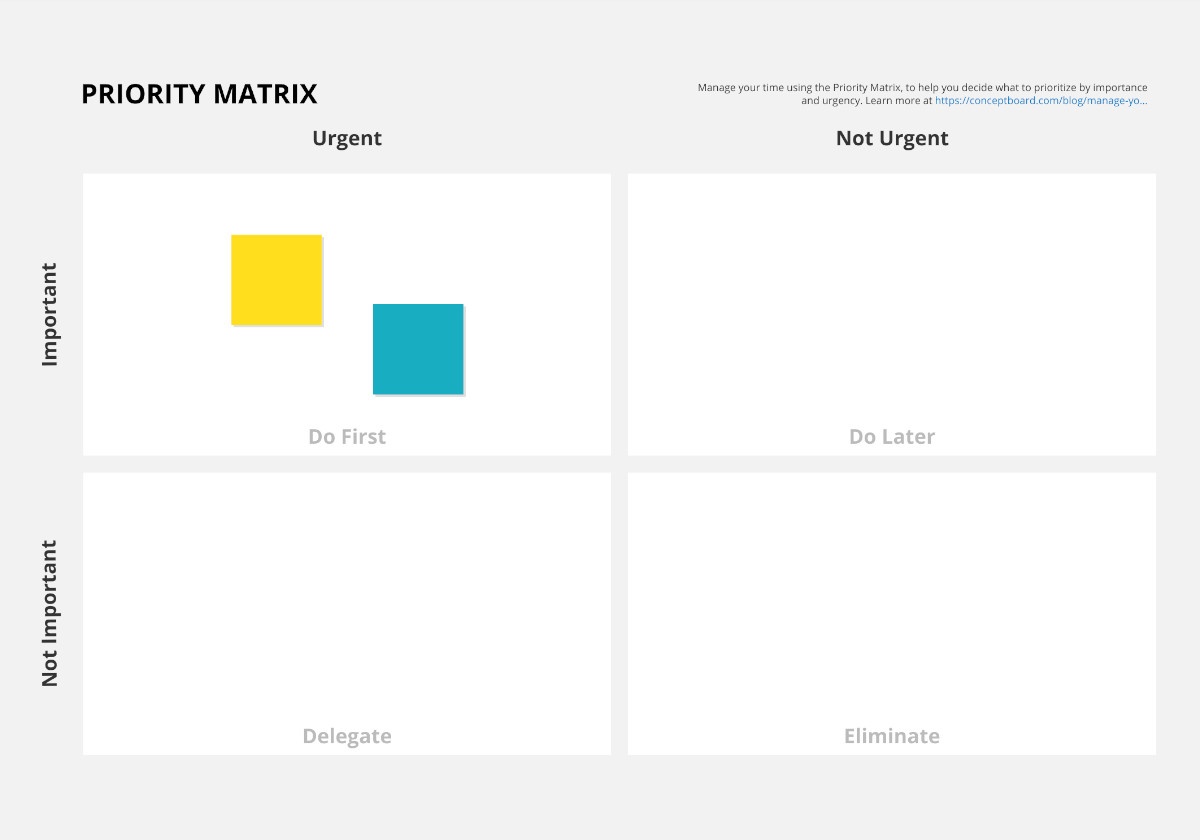 Using to-do lists and prioritizing your work will help you maximize time spent actually working, but practicing good organization of your workspace, documentation, and calendar will also contribute to your overall day-to-day efficiency.
How you can demonstrate your work ethic
Show a willingness to take on challenging projects
No matter who you work for, companies face many challenging problems that need solving. Since challenge is success's ugly sister; you're going to have to get to know her. Volunteer to jump in and get to work solving the challenging problems. By doing so, your willingness demonstrates a positive, hardworking can-do attitude.
Get excited about your work
This here is a whole other topic, but your work should be exciting and engaging. Your career choice, and the kind of work you do each day, should be a well-thought-out decision since a third of your life will be spent on it. The company you choose should have values and a culture that aligns with you to your core. When you love the work you're doing, it's hard not to get excited about it. Okay, I digress...In short, gravitate towards that which excites and engages you the most. That work won't feel like work and your productivity will naturally increase doing it.
Take initiative
Part of being self-motivated or being a 'self-starter' involves taking initiative, which Oxford defines as the ability to assess and initiate things independently. This involves critical thinking and problem-solving skills and means being able to evaluate something to make a sound decision without needing to involve your boss every step of the way. No handholding required.
Be proactive
Producing exceptional work should include looking towards the future and anticipating the worst-case scenario. Consider how a project's separate but related parts may change over time and the effect it could have on your work. This level of thinking shows you care about your work enough to go the extra mile and future-proof it.
Conclusion
The goal of this blog is not to get you to break your back and let your work consume you, but it's to get you to think about your own work ethic, your mindset, and how you can start maximizing your time and efforts to see the biggest return in life and your career. A good steward of work and time lives a purposed and accomplished life.
Sources:
https://www.indeed.com/career-advice/career-development/work-ethic-skills
https://www.roberthalf.com.au/career-advice/career-development/work-ethic
https://www.indeed.com/career-advice/career-development/tips-to-demonstrate-work-ethic
https://www.thebalancecareers.com/time-management-skills-2063776